Plum sectorial resistance to Plum pox virus is graft transmissible
Autori
Vulić, Todor
Oparnica, Čedo
Đorđević, B.
Kuzmanović, Slobodan
Starović, Mira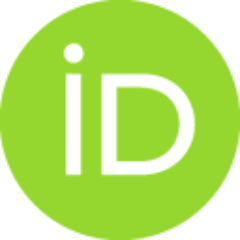 Ford, R.
Tošić, Mališa
Članak u časopisu (Objavljena verzija)

Apstrakt
Graft transmissibility of the plum sectorial resistance to Plum pox virus (PPV) was investigated. Sectorial resistance is the resistance which is manifested in a sector or portion of infected plant, where virus is not present. Sectorial resistance to PPV is exhibited in the crown or in primary shoots of the plum tree. Double budding method was applied. One bud was carrying sectorial resistance to PPV, while the other one was infected with the virus. Infection on shoots was evaluated by symptoms appearance and serological test for PPV presence.Among three plum cultivars the best results were obtained with cv. "Crvena ranka". Sectorial resistance to PPV has been successfully transmitted by buds of "Crvena ranka". Plum cv. "Č ačanska rodna" failed to transmit sectorial resistance. Plum cv. "Stanley" was between those two above-mentioned plum cultivars.
Ključne reči:
graft transmissibility / Plum pox virus / sectorial resistance / vegetative resistance
Izvor:
Acta Phytopathologica et Entomologica Hungarica, 2013, 48, 2, 219-225
Izdavač:
Budapest : Akadémiai Kiadó