Uloga evolucionih interakcija između intracelularnog endosimbionta (Wolbachia) i fitoplazme (Flavescence dorée) u promenama komponenti adaptivne vrednosti i pravcima evolucije mitohondrijske DNK u prirodnim populacijama Dictyophara europaea
The role of evolutionary interactions between intracellular endosymbiont (Wolbachia) and phytoplasma (Flavescence dorée) on fitness components and evolution of mitochondrial DNA in natural populations Dictyophara europaea
Authors
Krstić, Oliver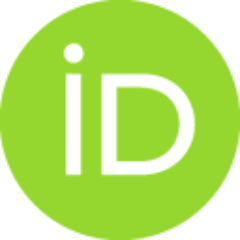 Contributors
Stojković, Biljana
Jović, Jelena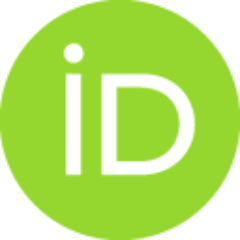 Tomanović, Željko
Toševski, Ivo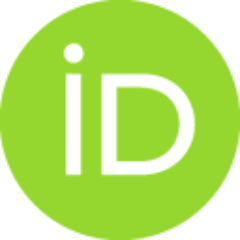 Doctoral thesis (Published version)
Abstract
Dictyophara europaea je široko rasprostranjena i ekonomski značajna cikada koja kaoalternativni vektor Flavescence dorée (FD) fitoplazme, učestvuje u prenošenju bolesti uvinogradima Evrope. Sprovedena epidemiološka istraživanja su ukazala na postojanjepopulacija D. europaea sa veoma visokom stopom FD-infekcije, Wolbachia-inficiranihpopulacija sa niskom stopom FD-infekcije (DeWo+) i odsustvo Wolbachia upopulacijama sa visokom stopom FD-infekcije (DeWo-). Ispitivano je nekolikomogućih uzroka raličite stope infekcije vektora: i) populaciono-genetičke karakteristikeD. europaea i korelacija sa Wolbachia infekcijom, ii) efekat Wolbachia na komponenteadaptivne vrednosti laboratorijske kolonije DeWo+, i iii) stopa inficiranosti prirodnogbiljnog rezervoara FD fitoplazme i razlike u genotipovima fitoplazme u nisko- i visokoinficiranimpopulacijama. Genotipizacijom mitohondrijskog COI gena evidentiran jesmanjen genetički diverzitet DeWo+ u poređenju sa DeWo- populacijama i različitaevolucija fiksi
...
ranih haplotipova. Multilokusnom genotipizacijom Wolbachia izolataidentifikovan je isti soj, wEur, u svim DeWo+ populacijama. Diverzitet FD fitoplazmenije bio u korelaciji sa različitom stopom inficiranosti vektora. Utvrđeno je daWolbachia-infekcija nema direktnog efekta na adaptivnu vrednost D. europaea. Podaciiz prirodnih populacija D. europaea ukazuju na kompeticiju Wolbachia i FD fitoplazme:populacije koje su u niskoj stopi inficirane FD fitoplazmom su Wolbachia-inficirane ivice versa.
Dictyophara europaea is widespread planthopper of economic importance, acting as analternative vector of the Flavescence dorée (FD) phytoplasma disease of grapevine inEuropean vineyards. Epidemiological studies have revealed D. europaea populationsthat are heavily FD-infected, as well as populations with low FD-infection rates that arenaturally infected with Wolbachia (DeWo+), and highly FD-infected populations in theabsence of Wolbachia (DeWo-).Several possible causes of differences in vectorinfection rates were examined: i) population genetic characteristics of D. europaea andtheir correlation with Wolbachia infection, ii) Wolbachia effects on fitness componentsof DeWo+ laboratory colony, and iii) the rate of reservoir plant FD-infection anddifferences in FD genotypes harboured by low and high infected vector populations.Genotyping of mitochondrial COI loci showed lower genetic diversity level in DeWo+than in DeWo- populations of and divergent evolution of fixed haplotypes. Multilocu
...
sgenotyping of Wolbachia revealed that all DeWo+ populations were infected with thesame strain (i.e. wEur). Genetically diversified FD phytoplasma had no direct influenceon vector infection rates. No evidence of direct fitness effects on D. europaea wasregistered with regard to Wolbachia infection status. Field data and the observednegative correlation between FD-infection and Wolbachia-infection rates, indicate thatWolbachia compete with FD phytoplasma within the host insect D. europaea.
Keywords:
epidemiologija / epidemiology / ekologija / FD fitoplazma / Wolbachia / koevolutivneinterakcije / komponente adaptivne vrednosti / molekularna evolucija / mitohondrijskaDNK / Clematis vitalba / Dictyophara europaea / ecology / FD phytoplasma / Wolbachia / coevolutionaryinteractions / components of adaptive value / molecular evolution / mitochondrial DNA,Clematis vitalba / Dictyophara europaea
Source:
Универзитет у Београду, 2017
Publisher:
Универзитет у Београду, Биолошки факултет
Funding / projects: