A blight disease on highbush blueberry associated with Macrophomina phaseolina in Serbia
Аутори
Popović, Tatjana
Blagojević, Jovana
Aleksić, Goran
Jelušić, Aleksandra
Krnjajić, Slobodan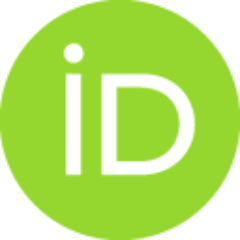 Milovanović, Predrag
Чланак у часопису (Рецензирана верзија)
Апстракт
Unusual blight-like symptoms appeared on highbush blueberry plants in Serbia during August 2015 and infected plants showed browning and reddening of leaves, drying of foliage and brown discolouration of internal vascular stem tissues. The objective of this study was to isolate and confirm a causal agent of the disease. Five diseased blueberry plants (2-year-old), with visible brown discolouration in the wood, were collected for isolation on potato dextrose agar (PDA). Morphological analysis of the selected fungal isolates showed the presence of abundant black, round to oblong, or irregularly shaped microsclerotia immersed in the PDA. Dark, globose pycnidia formed on water agar with an initially hyaline, granular content and single-celled conidia, indicating the presence of plant pathogenic fungus Macrophomina phaseolina associated with symptomatic plant tissues. Pathogenicity was confirmed on potted blueberry plants based on the initial symptoms of leaves turning yellowish to brown at
...
the leaf edges, followed by the defoliation of leaves of the inoculated stems. Discolouration of vascular tissues was also observed on transverse sections of inoculated stems. The pathogen M. phaseolina was confirmed using molecular analysis of the ITS1-5.8S-ITS2 region of rDNA and a part of the TEF-1 gene region. This is the first report of M. phaseolina causing a blight disease on highbush blueberry in Serbia. The study should help in elucidating disease symptomatology and provide information on the risk which this fungus could pose in blueberry production.
Кључне речи:
blight / blueberry / charcoal rot / identification / Macrophomina phaseolina
Извор:
Canadian Journal of Plant Pathology, 2018, 40, 1, 121-127
Издавач:
Abingdon : Taylor & Francis Ltd.
Пројекти: