First pentasetacid mite from Australasian Araucariaceae: morphological description and molecular phylogenetic position of Pentasetacus novozelandicus n. sp. (Eriophyoidea, Pentasetacidae) and remarks on anal lobes in eriophyoid mites
Authors
Chetverikov, P. E.
Craemer, C.
Cvrković, Tatjana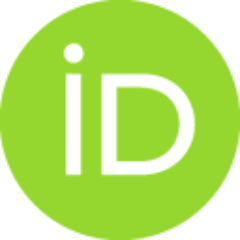 Efimov, P. G.
Klimov, P. B.
Petanović, Radmila
Sukhareva, S. I.
Article (Published version)

Abstract
A new vagrant eriophyoid mite species of the archaic genus Pentasetacus (Schliesske 1985), P. novozelandicus n. sp., is described with the aid of conventional microscopy, confocal laser scanning microscopy and scanning electron microscopy. It was found on Araucaria heterophylla, which is an araucarian that is endemic to Norfolk Island and introduced to New Zealand. Partial sequences of mitochondrial barcode COI gene and D1–D2 domains of nuclear rDNA of two pentasetacid mites, P. araucariae (MK903025 and MK898944) and P. novozelandicus n. sp. (MK903024 and MK898943) are provided. Molecular phylogenetic analyses of full-length D1–D2 eriophyoid sequences, including GenBank sequences and newly generated sequences of pentasetacids, confirmed the monophyly of Pentasetacidae but failed to resolve the basal phylogeny of Eriophyoidea. This may be because the D1–D2 domains of 28S are hypervariable in Eriophyoidea. Moreover, in pentasetacids D1–D2 sequences are about 20% shorter than in other eri
...
ophyoids, and thus harder to align. Two types of anal lobes are described in Eriophyoidea: (1) Eriophyidae s.l. and Phytoptidae s.l. have bilaterally symmetric lobes; (2) pentasetacids have non-divided lobes. The presence of an anal secretory apparatus, comprising internal structures that have previously been described in Eriophyidae s.l. and Phytoptidae s.l., is confirmed in pentasetacid genera. The phylogeny of pentasetacids is also discussed in the context of the paleobiography of Araucariaceae.
Keywords:
IQ-tree / SEM / CLSM / arthropod structure / 28S / COI / Araucaria / relicts / Gondwana / Australasia
Source:
Systematic and Applied Acarology, 2019, 24, 7, 1284-1309
Publisher:
London : Systematic and Applied Acarology Society
Funding / projects:
Collections
Institution/Community
IZBIS