Phytopathogenicity of fluorescent pseudomonads from polluted soil
Fitopatogenost fluorescentnih pseudomonada iz zagađenog zemljišta
Authors
Jošić, Dragana
Miličić, Bogić
Stajković, Olivera
Živković, Svetlana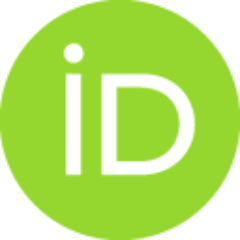 Starović, Mira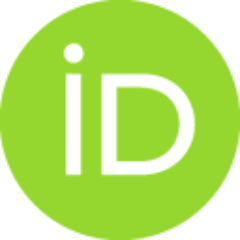 Gavrilović, Veljko
article (publishedVersion)

Abstract
The impacts of microbial community can be felt in every aspect of life. From the antibiotic resistance to the degradation of hazardous wastes, microbial communities are capable of radical impacts on our environment. The genus Pseudomonas includes species with functions of ecological, economic and health-related importance. Some species exhibit plant growth-promoting and pathogen-suppressing functions and may be exploited for use in biological control. Some are pathogenic for plants, while others are opportunistic pathogens of animals or humans. Therefore, it is necessary to characterize and identify these organisms for evaluating their behavior in the environment. Our aim was to compare some fluorescent Pseudomonas isolated from polluted soil in Serbia and observe their pathogenicity on the plants. We analyzed 43 isolates from oil polluted soil by exhibiting fluorescence on King's B medium, exopolysaccharides (EPSI/EPSII) production on Yeast Manitol Agar with Calcofluor dye, SDS-PAGE a
...
nd plasmid profiles to determine their diversity. Their pathogenicity was evaluated by causing necrose of green fruits' tissues. We compared Pseudomonas from the polluted soil with known plant pathogen Pseudomonas syringae. Using polyphasic approach, we identified 8 plant pathogen Pseudomonas.
Uticaj mikroorganizama može se odraziti na svaki aspekt života. Od rezistencije na antibiotike do degradacije opasnog otpada, mikroorganizmi mogu da vrše značajan uticaj na životnu sredinu. Rod Pseudomonas uključuje vrste sa velikim ekološkim, ekonomskim i zdravstvenim značajem. Neke vrste ispoljavaju promotorski uticaj na rast biljaka, neke vrše supresiju patogena, tako da se mogu koristiti kao značajni pri biološkoj kontroli. Neke vrste su biljni patogeni, dok su druge patogeni životinja i ljudi. Zbog toga je naročito značajna identifikacija i karakterizacija ovih mikroorganizama i njihovog ponašanja u životnoj sredini. Cilj ovog rada je bio upoređivanje fluorescentnih izolata Pseudomonas izolovanih iz zagađenog zemljišta u Srbiji i utvrđivanje njihove patogenosti na biljnom materijalu. Izolovano je 43 izolata iz uljem zagađenog zemljišta i praćena pojava fluorescencije na King B podlozi i egzopolisaharidna produkcija (EPSI/EPSII) na podlozi sa manitolom i Calcofluor bojom (Yeast Man
...
itol Agar-Calcofluor dye). Analizirano je 18 fluorescentnih izolata. Pri utvrđivanju njihovog diverziteta određen je SDS-PAGE ukupnih ćelijskih proteina i plazmidni profili. Patogenost je praćena preko izazivanja nekroze tkiva zelenog voća. Upoređeni su izolati Pseudomonas iz zagađenog zemljišta sa poznatim biljnim patogenom Pseudomonas syringae. Koristeći polifazni pristup, izolovano je 8 Pseudomonas izolata koji su ispoljili patogeni efekat na biljnom tkivu.
Keywords:
Pseudomonas diversity / phytopathogenicity / polluted soil
Source:
Acta biologica Iugoslavica - serija A: Zemljište i biljka, 2008, 57, 1, 2-6
Publisher:
Srpsko društvo za proučavanje zemljišta, Beograd
Collections
Institution/Community
IZBIS