Identification, genetic characterization and virulence of Serbian Erwinia amylovora isolates
Authors
Popović Milovanović, Tatjana
Jelušić, Aleksandra
Živković, Ljiljana S.
Živković, Natalija
Iličić, Renata
Stanisavljević, Rade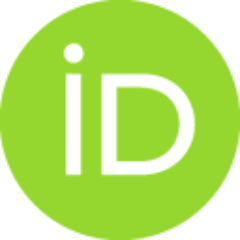 Stanković, Slaviša
Article (Published version)

Abstract
Fire blight disease, caused by plant pathogenic bacteria Erwinia amylovora represents a global threat for pome fruit industry, affecting yield and causing serious economic damage. During six year period (2011–2016), a total of 45 isolates typical for E. amylovora were isolated from four different host plants (apple, pear, quince and medlar) in 21 localities within four Serbian regions (Southeast, Central, West, and North). Isolates were primarily identified using biochemical and serological tests, polymerase chain reaction (PCR) with species-specific primer pair (A/B) and their pathogenicity. Polyclonal antibodies used in DAS ELISA and IF were found to be specific and sensitive enough for rapid E. amylovora detection. In virulence test performed on immature pear fruitlets, higher variability (CV) was found between regions than among hosts from which isolates originated. Slighter virulence of isolates originated from North region of Serbia (Vojvodina) was found in comparison to the isol
...
ates from Central Serbia, which were the most variable. Principal components analysis (PCA) segregated quince as a host among the most prevalent isolates in group of highly virulent, but failed to identify difference related to geographic origin of Serbian isolates. The same results enabled multivariate statistical analysis. Different DNA fingerprinting techniques such as repetitive element sequence based PCR (rep-) with BOX, ERIC, REP, GTG5 and SERE primers, then Random Amplified Polymorphic DNA (RAPD) with M13-PCR primer revealed genetic homogeneity among all Serbian E. amylovora isolates. ERIC, SERE and M13 primers generated the most complex and visually perceptible patters. Restriction fragment length polymorphism analysis (RFLP) of gyrA and recA genes, digested with three restriction endonucleases BstUI, BgIII and BsmI and rpoS gene digested with BstUI gave the unuque, characteristic patterns for all Serbian isolates.
Source:
European Journal of Plant Pathology, 2020, 157, 4, 857-872
Collections
Institution/Community
IZBIS